March 20, 2013 |
Blog |
Comments Off
Robert Sadlemire, a sculptor and artist, was commissioned to create a sculpture that would symbolize the hope of all cancer patients. Sadlemire said, I chose the Low country oak tree as its roots go deep in the ground and yet its leaves dance in the wind.
Sadlemire sculpted the tree completely out of aluminum; it has a strong, solid trunk—capable of holding many branches and over 400 leaves.
Robert Sadlemire is a conceptual structuralist, sculptor and artist who traveled internationally studying carpentry, painting, and sculpting. He prides himself on delivering a unique product that is marked by artistic integrity, quality construction, and above all, function. Sadlemire specializes in all types of artistic and functional metal works, from Grand Staircases and Railings to Unique Metal Sculptures as well as Commercial Applications.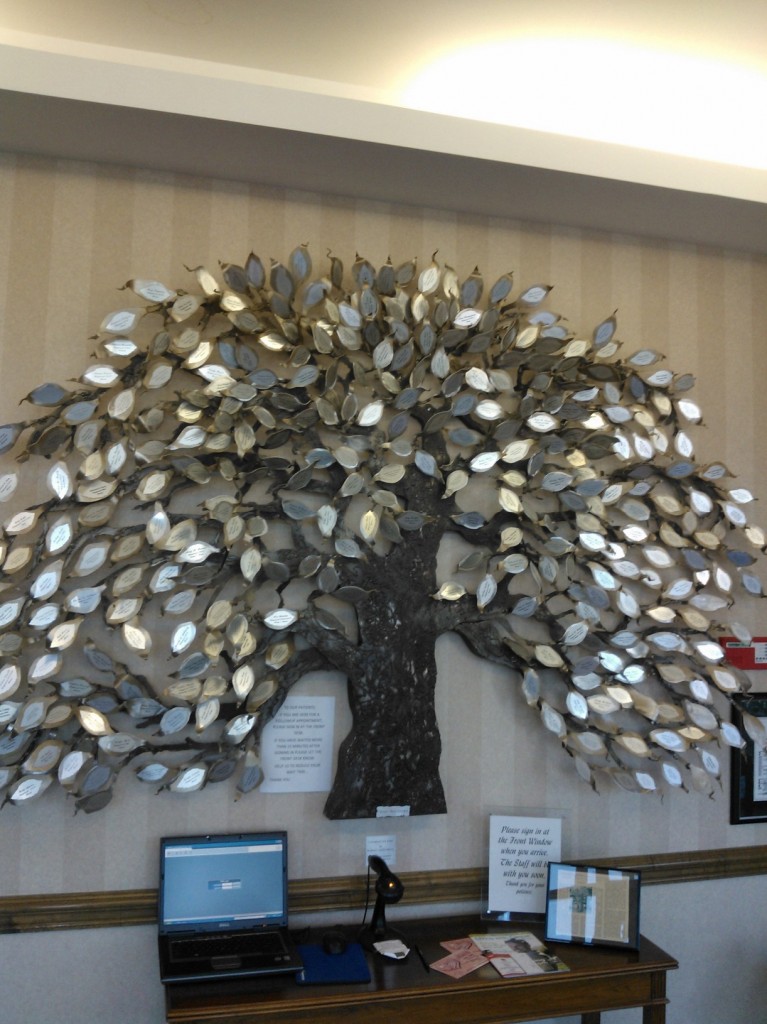 You may view Robert's work by visiting his website at
www.sadlemire.com
. Contact him personally at  (843) 267-4894
And the Hope continues to grow with additional leave recently added for more cancer survivors!