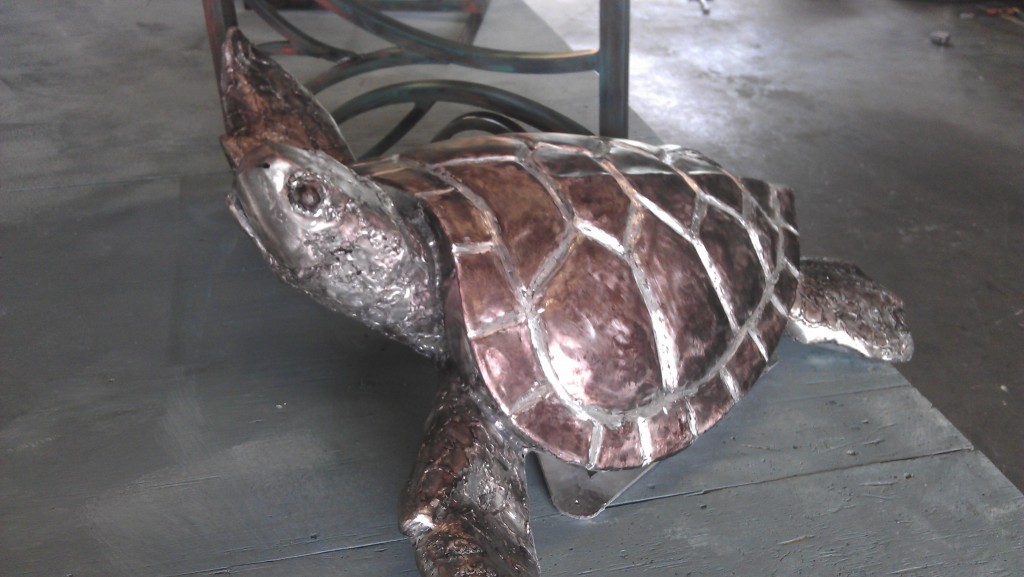 This project consists of a over lapping plate process in fabricating to create the representational  sculpture. The 35 pound sculpture is 3ft wide and 4ft long, constructed of raw aluminum and finished in a cooper glazed hand application.
Metal Artist and Sculpture – Robert Sadlemire
www.sadlemire.com
CLICK ON THE LINK BELOW TO VIEW THE LATEST VIDEO OF CUSTOM METAL WORKS BY METAL ARTIST ROBERT SADLEMIRE
SADLEMIRE METAL CUSTOM DESIGNS AND INSTALLATIONS -CLICK ON LINK BELOW
Sadlemire Metal has moved to its new location at 364 Pine Island Road in Myrtle Beach S.C.