"So often, a simple thank you seems inadequate to fully express one's gratitude. Yet, we trust you recognize the heartfelt appreciation we express for the sculpture you so meticulously crafted for the new Engineering Building on our Conway Campus. Simply stated, you work was exemplary and exceeded our every expectation. Viewers frequently comment that the sculpture not only reflects the academic programs in the new building but invites one to contemplate greater meanings and pursue new possibilities. To this end, your art work has captured the very essence of our institution. On behalf of Horry-Georgetown Technical College, please accept our sincere thanks and appreciation for developing such a remarkable addition to our campus. It was a pleasure to work with such a talented artist, and especially one who tirelessly labored to incorporate our wishes into their design while meeting both time and budgetary constraints. These qualities truly distinguish you from your peers, and we are forever grateful."
H. Neyle Wilson President Horry-Georgetown Technical College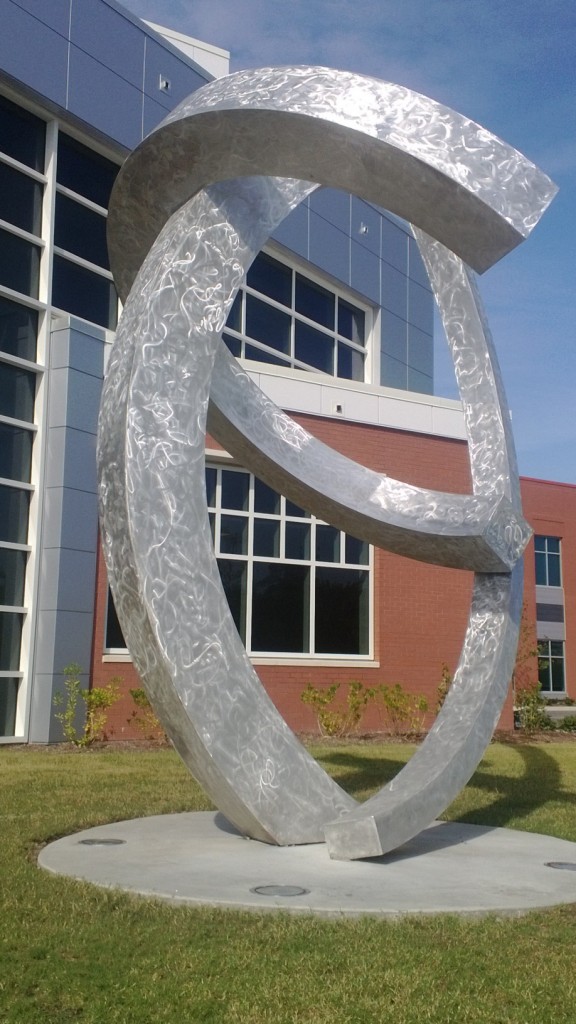 SADLEMIRE METAL CUSTOM DESIGNS AND INSTALLATIONS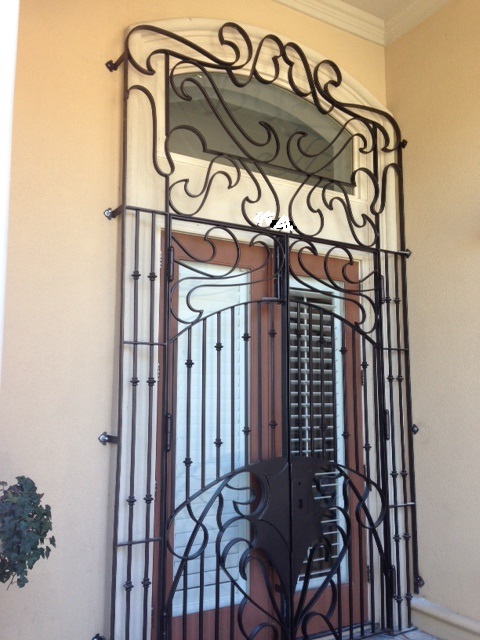 SADLEMIRE METAL NOW OFFERING DECORATIVE CUSTOM METAL SECURITY DOORS AND WINDOW TREATMENTS FOR YOUR HOME OR BUSINESS.
"ENHANCING THE BEAUTY OF YOUR HOME WHILE SUPPLYING YOU WITH ULTIMATE IN SECURITY"
   This sculpture entitled "The Journey" is a visual symbol reflecting the collective efforts of the individuals working together objectively to save an endangered species. Expressing the desire to insure the survival of this majestic beloved world traveler is my intent.The mechanical process and freedom of forming ridged metal into a representational image that appears to be in floating in motion; to inspire and evoke thoughts is my objective in this art statement. As a metal artist and fabricator, form and motion has been an obsession through out my processes over the years. I have had a long time interest and curiosity in inventing my own machines, allowing me to take something as hard and cold as metal and turn it into a soft and fluid almost seemingly impossible work of art. As if frozen in time, this sculpture will stand as a tribute and an inspirational symbol of love for all those who have helped in the sea turtles journey and its survival!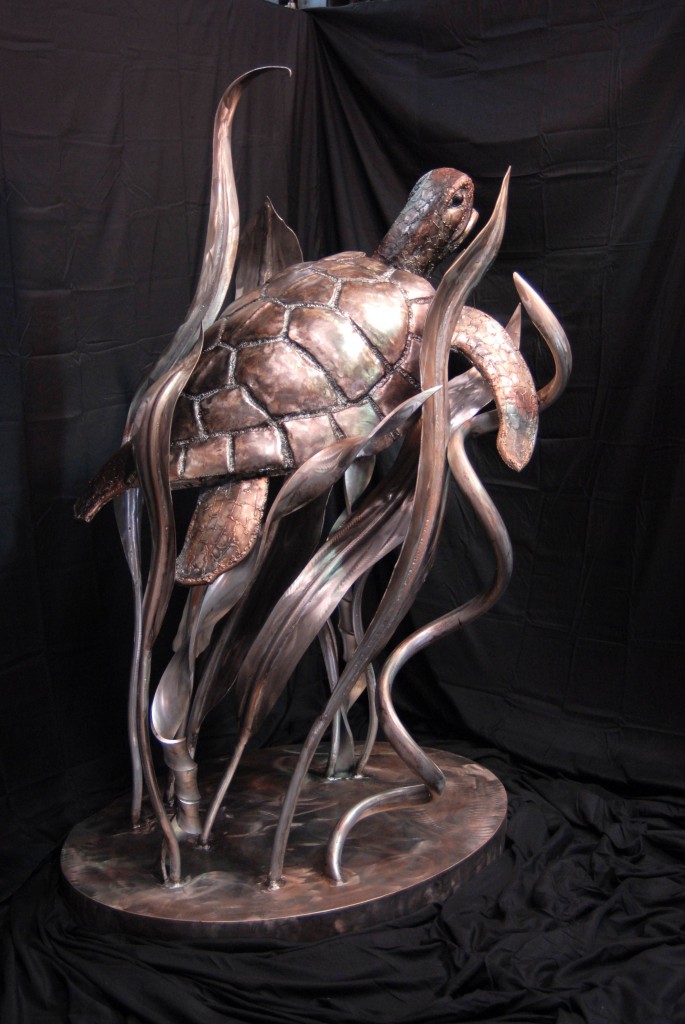 Robert Sadlemire